Sendzimir Japan, Ltd. was established in 1962 as a joint venture company of three corporations: Iwai Sangyo Co., Ltd. (now known as Sojitz Corporation), T. Sendzimir, Inc., USA and Hitachi Ltd. (now the rolling machinery division of Hitachi Ltd. known as Primetals Technologies Japan, Ltd.(Formerly Mitsubishi-Hitachi Metals Machinery, Inc.))
'Sendzimir Japan, Ltd.' was named after the inventor; Dr. Tadeusz Sendzimir.
Since the foundation, we have supplied a lot of Sendzimir mills to the field of the strip cold rolling of metals such as stainless steel, special steel, copper and copper alloys and silicon steel etc.
Such Sendzimir mills were designed based on T. Sendzimir Inc.'s rolling technology as well as technology newly improved and developed by Sendzimir Japan, Ltd. and Primetals Technologies Japan, Ltd.(Formerly Mitsubishi-Hitachi Metals Machinery, Inc.)
We are proud that, thanks to our attitude of always having a challenge spirit and faithfully adhering to our promise of providing high quality, we have been able to continue business for almost half century, exclusively in the field of Sendzimir mills.
We are very much obliged for the support you have extended to us.
We intend to remain devoted to offering products that satisfy our customers, by maintaining our feeling of gratitude and tackling ever higher challenges.
In recent years, in an era of digital transformation (DX), electric automobiles (EV)/ weight reduction, clean energy for decarbonization and energy efficiency improvement, a demand for harder, thinner, and higher precision rolling materials is rapidly increasing.
We will keep contributing to the benefit of society by supplying high quality products through the Sendzimir mill business.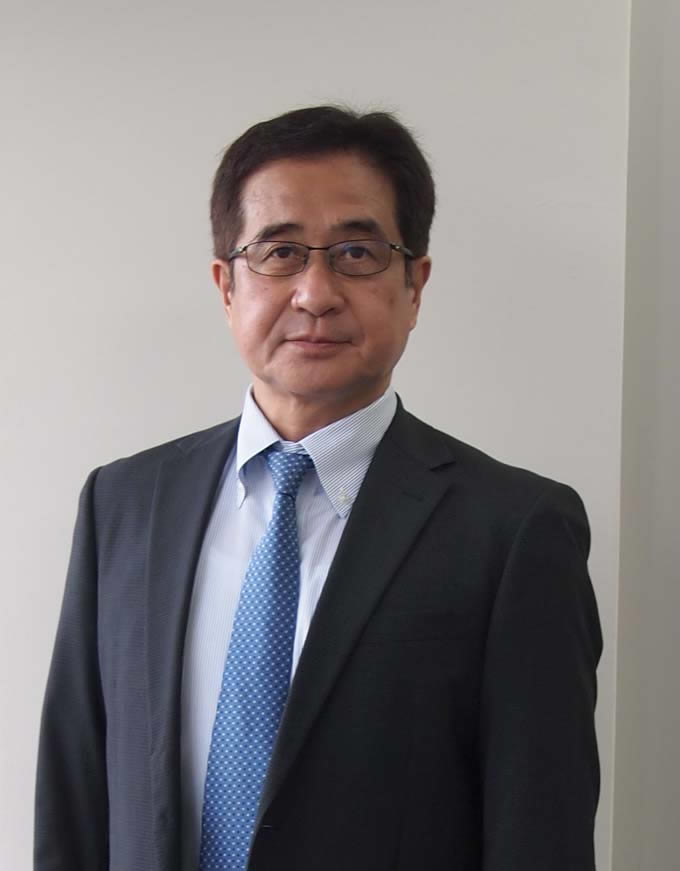 Corporate name
Sendzimir Japan, Ltd.
Location
Sendzimir Japan Bldg., 2-10-14, Higashi Kanda, Chiyoda Ward, Tokyo
TEL.81-3-3861-1541 FAX.81-3-3861-1543
Established
October 29, 1962
Capital
100 million yen
Stocks issued: 100,000
(Sojitz: 45,000, Sendzimir Inc., USA: 45,000, Hitachi Ltd.: 10,000)
Annual turnover
Approx. 2 billion yen
Purposes
Design and technical direction for the operation of various rolling machines and accessories.
Manufacture and sale of various rolling machines, accessories, and parts.
Real estate leasing (Excluded from ISO 9001)
Reference banks
Bank of Tokyo-Mitsubishi UFJ, Ltd., Horidome Branch
Mizuho Bank, Ltd., Yokoyamacho Branch
The Asahi Shinkin Bank, Toyoshimacho Branch
Sumitomo Mitsui Banking Corporation, Kanda Branch
October 1962
Established at Nihonbashi, Tokyo.
October 1965
Started domestic manufacture of the Backing Bearing Assembly in a tie-up with Koyo Seiko Co., Ltd.. (now known as JTEKT Corporation)
March 1968
Delivered our 1st automatic egg cooker and entered the food processing industry for diversification.
May 1972
Held our 10th anniversary celebration at the Palace Hotel.
November 1974
Completed construction of the Sendzimir Japan building.
August 1977
Moved the headquarters to the Sendzimir Japan building.
1981
Delivered new models of the Z-Hi Mills to Tokushu Kinzoku Kogyo Co., Ltd. and Takasago Tekko K.K..
October 1982
Held our 20th anniversary celebration at the Nisho-Iwai Building.
1987
Exported Z-Hi Mill to Korea (our first export)
May 1990
Installed GM-100 CAD
May 1990
Increased our capitalization to 100 million yen.
June 1991
Delivered the 1st machine with the Double Power Crown to Nippon Metal Industry Corporation.
August 1992
First export of a Z-Hi Mill to Taiwan.
October 1992
Held our 30th anniversary celebration.
January 1993
Received approval to operate a machine installation business.
December 1998
Delivered the 1st FSBA device to Nisshin Steel Co., Ltd.
Contracted to export first 4 feet mill on turnkey base to ACERINOX, Spain.
October 2002
Published "Forty years of Sendzimir Japan history"
February 2007
Contracted to export first 5 feet mill to North American Stainless.
July 2007
Our 20-high mill achieved the fastest rolling speed ever in the world, at 1,000 m/min., in Kobe Steel Ltd. Chofu plant.
June 2009
Delivered the 1st 20 High Mill for palladium.
October 2010
Delivered 20 High Mill for copper and copper alloys to Poongsan, Korea.
October 2012
Delivered the 1st reversible 20 High Mill for molybdenum.
October 2012
Held our 50th anniversary celebration and published "50 years of advances by Sendzimir Japan"
2017
Carried out 20 high mill large-scale revamping for Kawasaki Works of Nippon Yakin Kogyo Co., Ltd.
20 high mill large-scale revamping for Hyundai BNG Steel in Korea carried out.
2018
Delivered 20 High Mill for stainless steel to Ningbo Qiyi Precision Metal in China.
2019
Delivered 20 High Mill to Itabashi works of Nippon Kinzoku Co., Ltd.
2020
Delivered Z High Mill for stainless steel to Kaishin Industry Co., Ltd.
2021
Deliver 20 high mill for copper alloy to Iwata works of Dowa Metanix Co., Ltd.
Nearest station
JR Sobu Line Asakusabashi Station (about 6-minute walk from the West Exit)
JR Sobu Line Bakurocho Station (about 2-minute walk from Exit 4)
JR Akihabara Station (about 12-minute walk from Showa-street Exit)
Toei Shinjuku Line Iwamotocho Station (about 7-minute walk from Exit A 4)